In This Edition:
App Updates
How do YOU use the app?
Events
New Releases
Barcode Catalog Updates
Tips & Tricks
CML Insiders
---
App Updates:
Web Bug Fixes:
In some cases the Manufacturer was displayed twice in the filter
Can now set item quantity to zero
Supports images with capital letters for extension, eg. .jpg or .JPG
Manufacturer filter is now cleared between searches
---
How do YOU use the app?
To kick-off a new occasional section on how people use the Color My Life app, Renee was excited to sit down with Ricky Burton-Romero (Bromero Cards) at the recent Stamp Joy event to learn more about his paper crafting journey.
Tell us a little about yourself!
"I'm Ricky, I've been crafting about 8 years. I started by adult coloring, and moved onto card making after watching a video by Kristina Werner about blending coloring pencils on a card! I live in Chicago, and I'm married with 2 dogs." (Ricky is currently on 4 design teams: Honey Bee Stamps, Rubbernecker Stamps, Picket Fence Studios, and Trinity Stamps.)
What parts of the app do you use the most?
"Having been an early user entering items manually, I really appreciate now being able to add items just by scanning." (Ricky introduced Honey Bee Stamps to the catalog.)

"Now that there's an on-line version, tags are a lot easier. I'm the type of person who wants to put the whole sentiment in as a tag. I find it a lot easier to type that out on a computer."
What advantages have you experienced using the app?
With Ricky being on design teams, he brought up interesting user cases: "When things are retired by a company I tag them so I don't use them in new card designs."

How do you use the app to bring together the project?
"I use tags a lot, so if I'm looking for a sentiment I can easily find it. If I know I have something, but I can't find it, I check in the app so I know I do have it. I use it a lot for those things."

Suggestions and Improvements?
"The app has come a long way and it's gotten better as it's gone along. The online was the best, that was a big relief. You are on your phone all day long, at the end of the day it's nice to sit down at a bigger screen."
Some of our best enhancements come from our customers and Ricky shared some of his recommendations:
Flag retired items to be used in a filter.
When destashing your inventory, have a flag to identify rather than deleting the Item. This allows you to keep the product details but can exclude it when searching your inventory. Also include the destash price.
Ability to add a full product release (pick the release and each item is added individually).
Include predefined color palettes.
As an avid dog lover, Ricky actively supports two of his favorite charities: Live Like Roo (https://www.livelikeroo.org/) and Wild Hearts (https://gowildhearts.org/). We think you'll love his designs as much as we do, so go check him out on Instagram and Youtube.

If you want to be featured in a future newsletter, reach out to us at support@colormylife.com.
---
Events:
Karen Burniston Monthly Classes
Are you familiar with Karen Burniston dies? If you like interactive cards, then these are for you! Karen teaches a monthly class (virtual Zoom/Youtube) and is available for purchase through local retailers. The price includes the new release dies plus all the paper and supplies required. You can purchase through one of the retails below.
November's class is still available. Click the image to purchase!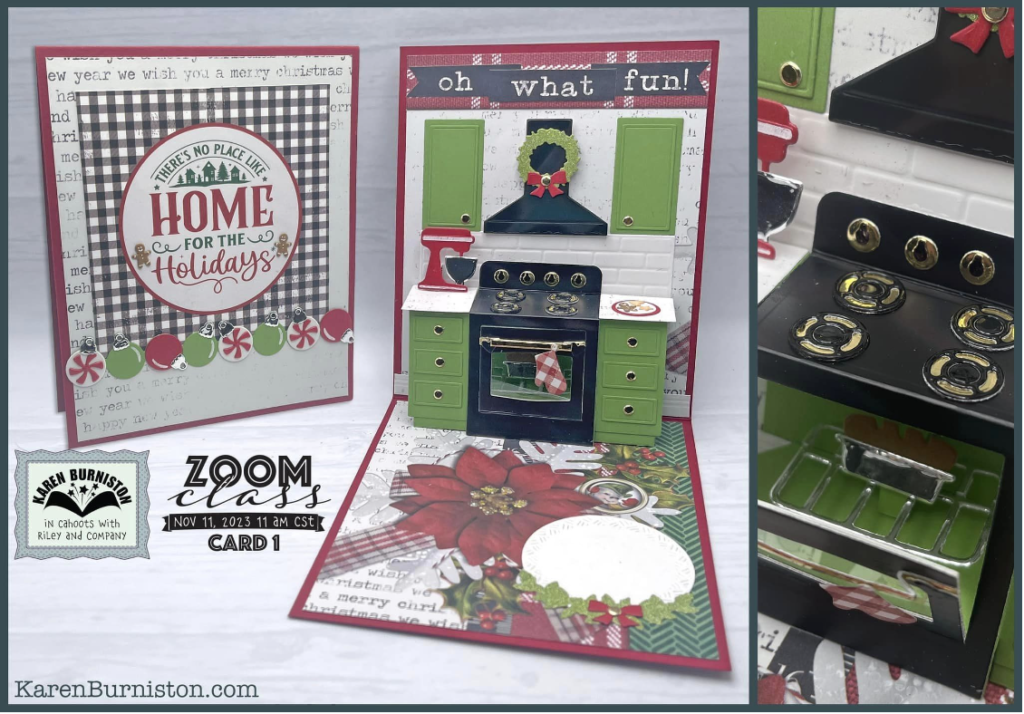 ---
New Releases:
Browse our favorite new releases from some of the companies featured in our app below! Click on each one for more information and a chance to purchase.
Ink Blot Shop:
Karen Burniston:
My Favorite Things:
---
Barcode Catalog Updates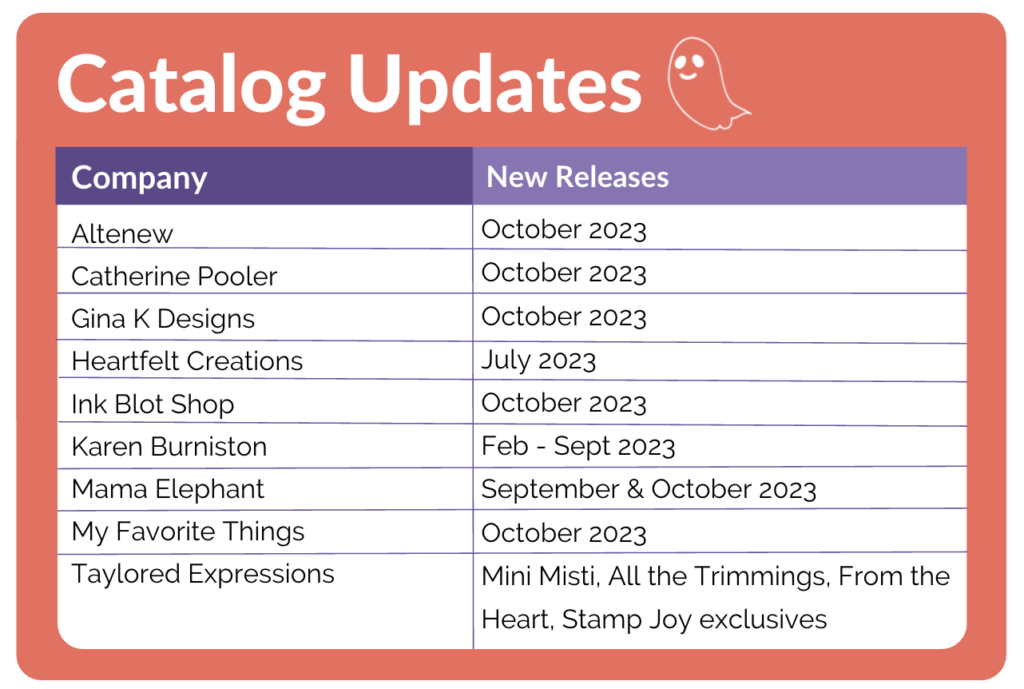 ---
Tips & Tricks
New video: Web app tags and searching
Check out our new Web app video on tags and searching! Renee shares tips on adding tags and searching. Let us know what you think!
Reminder: Whether you're a seasoned user or just getting started, our Support Page is a great resource for when you have questions or concerns about using the Color My Life app. The Support Page on our website includes…
Informative PDFs, which highlight and explain many of our app's features, all on one easy-to-read page. These graphics may even introduce you to new organization techniques to help you utilize our app more effectively.
Tips and Tricks, which offer some ideas and shortcuts for organizing your catalog of supplies using our app. Enhance your efficiency and creativity as you explore new ways to leverage the unique features of our product.
A list of known issues.
You can access the support page here, or at https://colormylife.com/support/.
Also, the How-To Videos page provides step-by-step guides on using some of the various features on our app. These are great resources for visual and audio learners!
---
CML Insiders: