In case you missed our announcement on Facebook and Instagram, the highly requested My Favorite Things product catalog is now available in the Color My Life App! You heard it right – scanning or browsing the catalog can quickly add your MFT items. Our catalog now features all their products, including their latest March release and the Serenity Now collection, which we love! Take a moment to explore the wide variety of outstanding products My Favorite Things offers. From delightful stamps to intricate dies, they have beautiful products to elevate your crafting game. So what are you waiting for? Get commenting and start shopping at https://www.mftstamps.com/. Check out the products below to see some of our favorites!
Movie Card Kit:
Whether you're a fan of action-adventure, romance, or horror, everyone loves the movies. They offer a great way to unwind, relax, and spend quality time with loved ones, immersing yourself in captivating stories. And what better way to celebrate the ultimate source of entertainment than the new At The Movie Card Kit from My Favorite Things! The kit includes an adorable stamp set, five die sets, and a colorful array of card stock. Order the At the Movies Card Kit now and get ready for a cinematic experience like never before.

Yuzu Presents and Pupcakes:
Creating captivating new birthday designs can be effortless, especially with YUZU's paws-itively precious Presents and Pupcakes Die Set! You can commemorate your friend's special day with this assortment of images that feature the beloved furry four-legged friends, festive decorations, and clever puns that are sure to make their day. So what are you waiting for? Get your paws on Presents and Pupcakes today – you'll have a ball making puptastic designs for your favorite dog-lovers!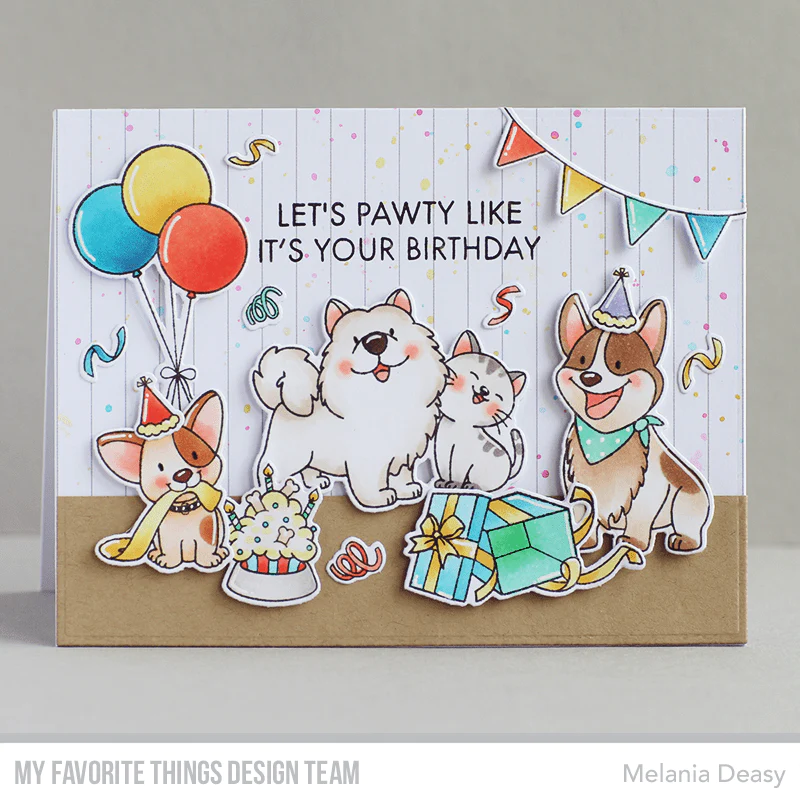 Best Friends in the Galaxy:
Play among the stars and let your imagination soar with this delightful collection of intergalactic bears enjoying the wonders of the cosmos. These space-themed images celebrate the whimsical world of outer space, and are suitable for space explorers of all ages. The set comprises images of planets, rocket ships, constellations, and of course, a pack of enchanting space-bears that your friends and family will love.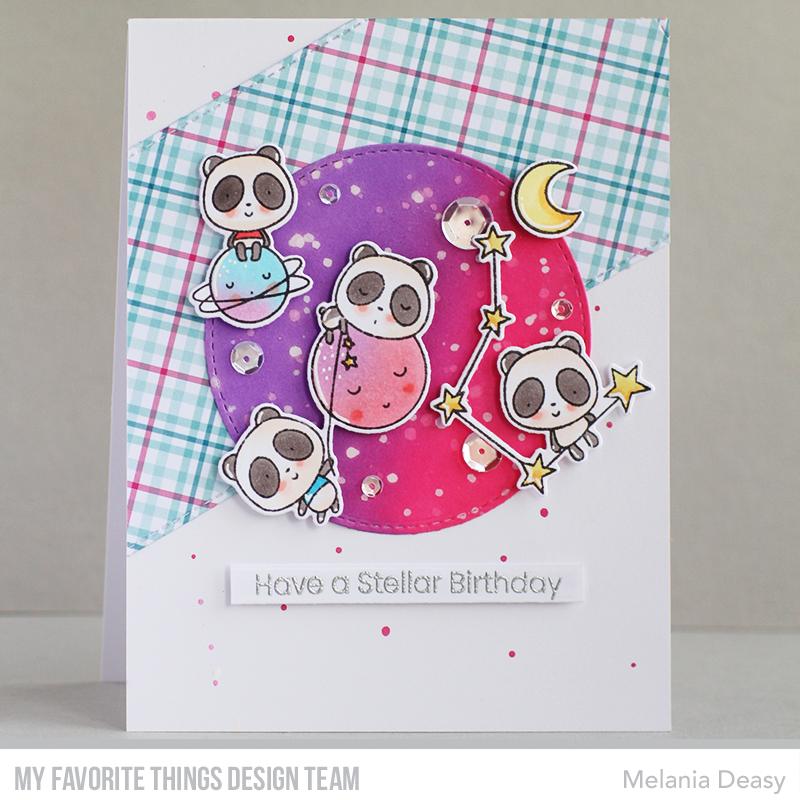 Glam Fund:
While nothing can take the place of inner beauty, there's nothing wrong with treating yourself to some cosmetic indulgence! Glam Fund pairs perfectly with the Iconic Beauty die set to create cards that celebrate all aspects of beauty. With a combination of powerful phrases on self-love and some sassy statements, this set is an ideal match for the Money Card Die-namics and will help you create some be-YOU-tiful cards!