In This Edition:
App Updates and Improvements
Web Version Status
Barcode Catalog Updates
CML Insiders
App Updates & Improvements:
At Color My Life, we are constantly working to improve your experience on our app so that you can focus on crafting! We recently released new versions of both Android and iOS. Our Android app, version 1.6.1 includes several bug fixes, while iOS version 1.7.0 resolved the issue of missing images in the photo stream. Lastly, we added support for our upcoming Web Version in both mobile apps.
Web Version Status:
We are excited to announce that after many months of development, our Web Version will be up and running next month! We are in the final phases of testing to ensure that users have a seamless experience. The Web Version uses the larger display to add features such as multi-item edits, where several items can be selected and edited at once. For example, rather than adding tags individually, the Web version enables users to add tags to a group of selected items. Take a look at the images below to get a sneak-peek at some of these features!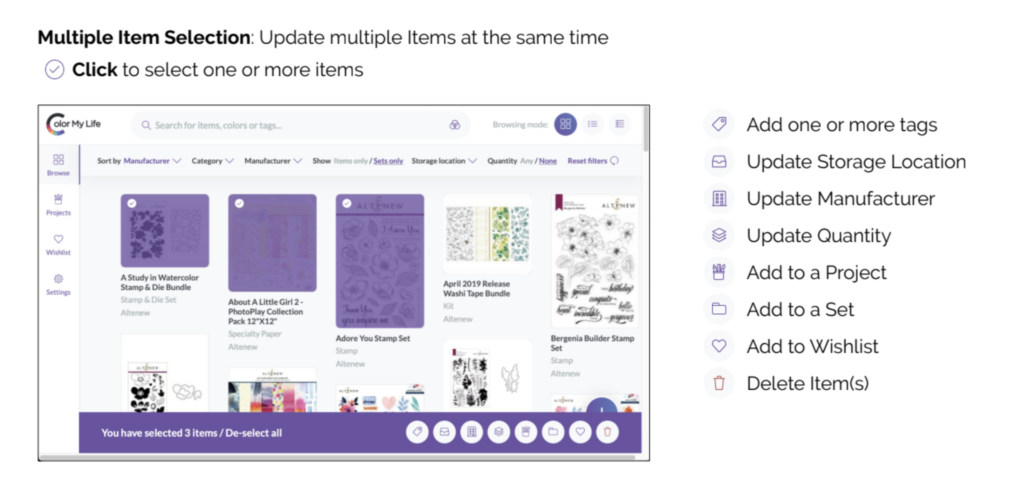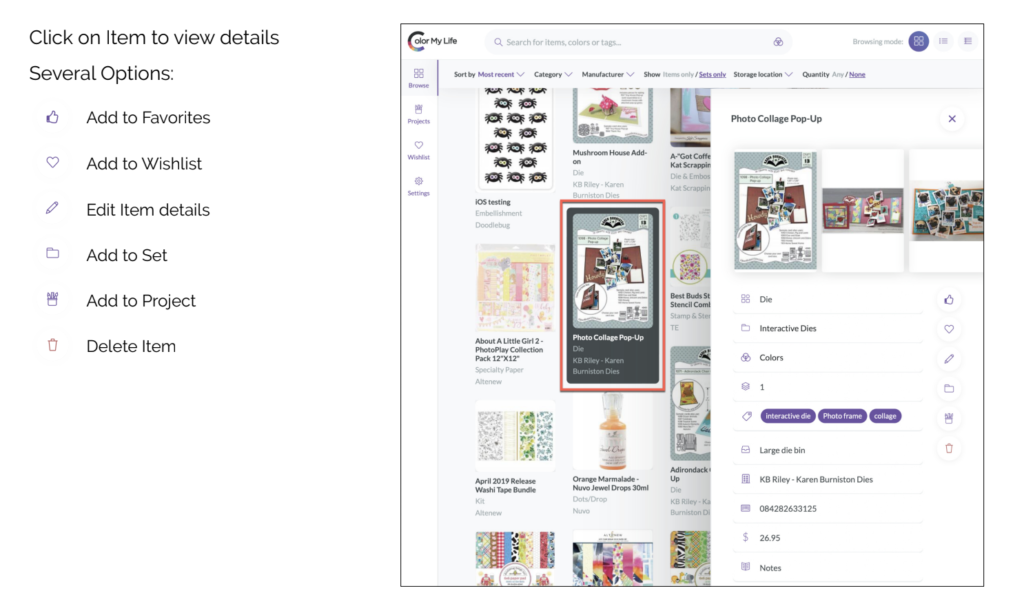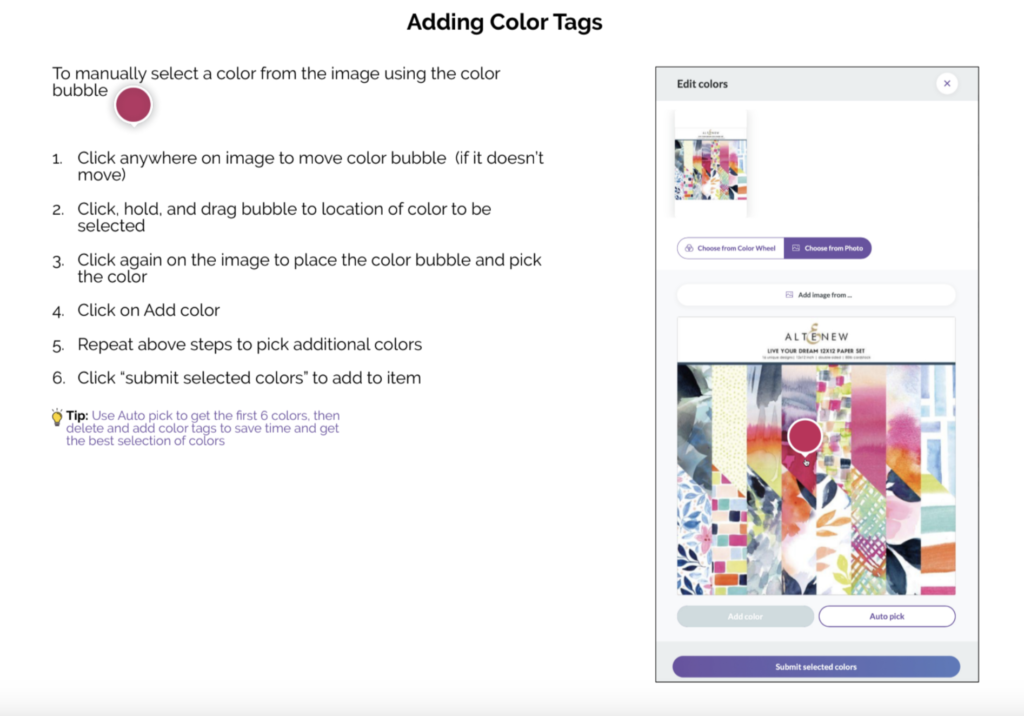 Barcode Catalog Updates:
Since our last newsletter, we have made several updates to our Catalog, including releases from Altenew and Gina K Designs. For your convenience, we've included an updated summary of all recent updates to our catalog. Check out some of our favorite new items below!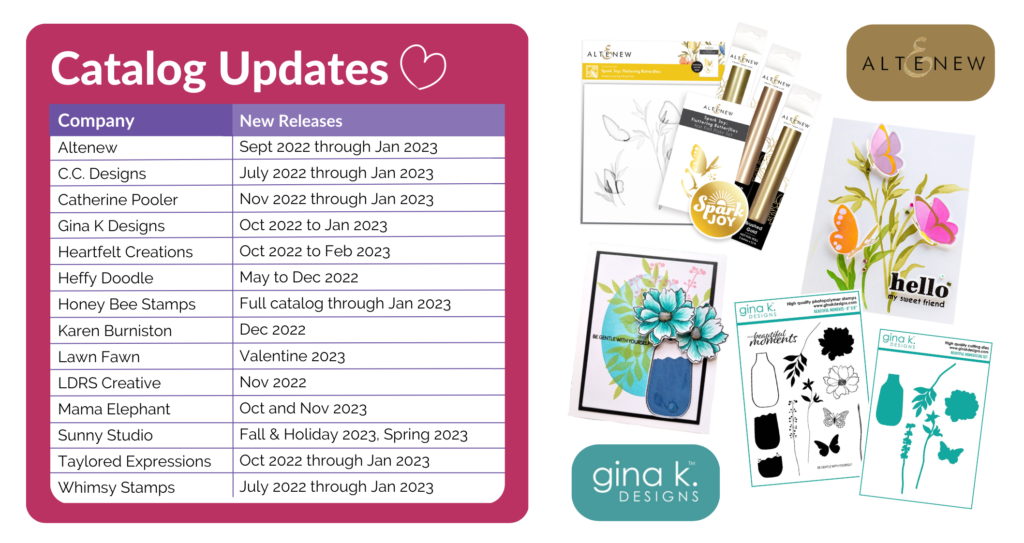 CML Insiders:
Don't forget to join CML Insiders, our private Facebook Group where users of the app come together, share tips and tricks, ask questions, and share their beautiful crafting creations! The group members are knowledgable, and we (the app developers) also check in regularly.