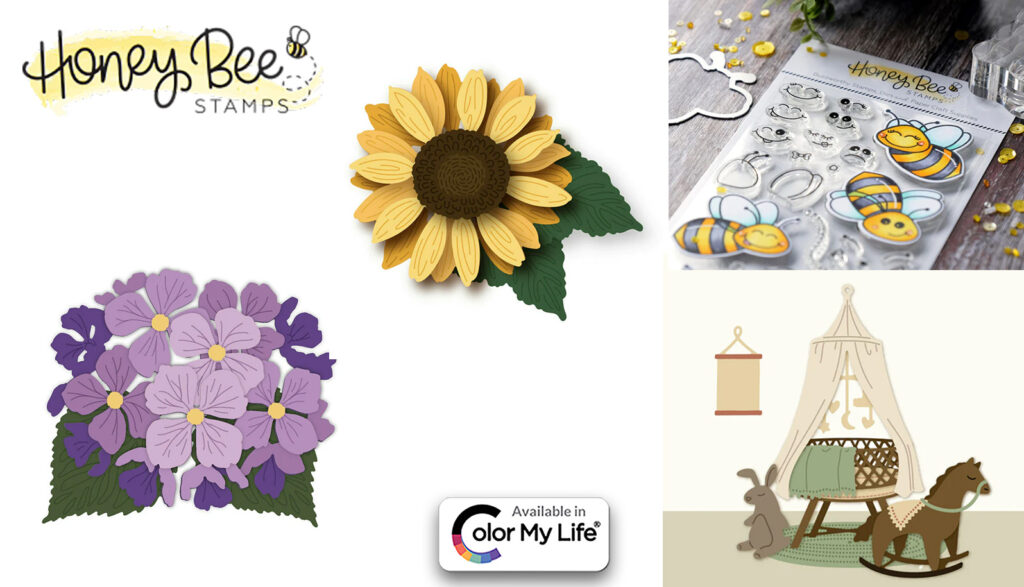 We have a much anticipated new company in Color My Life! Honey Bee Stamps are one of our favorites. If you're unfamiliar with their Honey Cuts layered dies, you must check them out; we just love them! And now all your Honey Bee Stamps products can be added to Color My Life simply by scanning the barcode.
To highlight a statement from the Honey Bee Stamps website: "We believe great crafting tools should bring you plenty of joy, inspiration, and encouragement to keep creating." Hallelujah!!
Honey Bee Stamps have generously donated two $30 gift certificates. On November 25th, we will randomly select two people from the comments on this post (Facebook or Instagram).